The question, "Am I allowed to do that?" is music to my ears is when I go into a school music program and invite (or defy!) the students to try something they're usually not allowed to do, at least in the classroom. In that hour or so that I'm there, they are encouraged to try nontraditional performance techniques, explore improvisational elements, play an electric violin or viola for the first time and experiment with effects pedals and loopers. The look on their faces when I show them all those cool sounds are coming from that little white box is priceless!
For some students (and many teachers) there is initial trepidation - shyness, fear of making a mistake or sounding foolish in front of their peers. For others, they can't wait to pick up an electric violin or viola and get their feet on the pedals.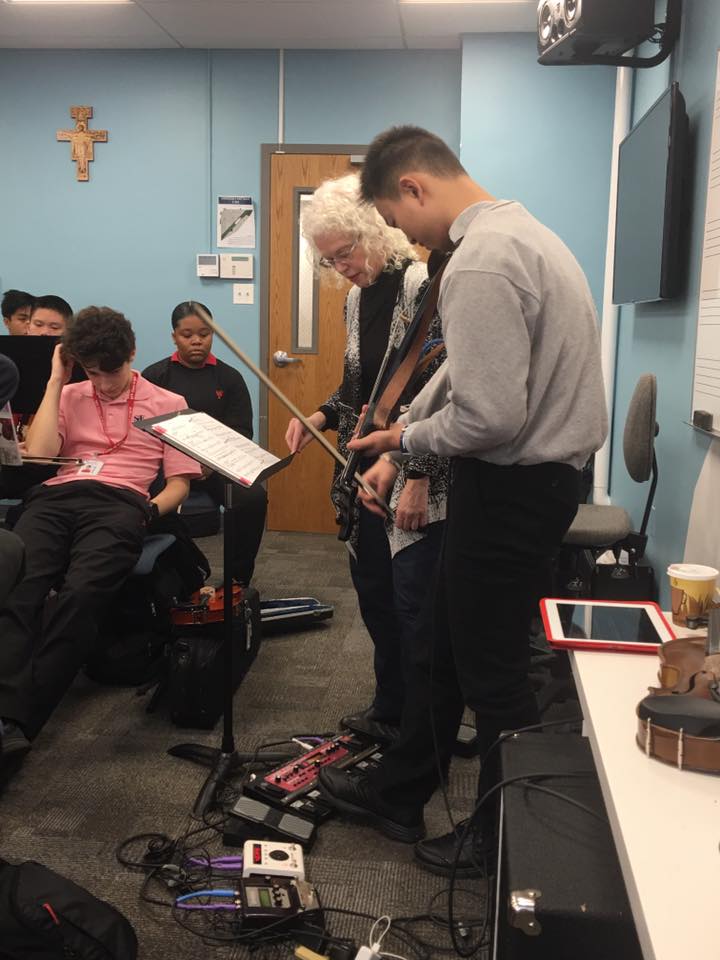 A student from the St. Francis Preparatory School Chamber Orchestra plugs in for the first time and is captivated by the sounds that come out of the amplifier. After a couple of tries, he was changing effects, creating loops and improvising.
Once they plug in and start stepping through the effects, creating loops - hearing sounds they never imagined they could make - everything, and everyone, disappears. They are immersed in the discovery of new sounds - what happens if they play pizzicato (plucked notes), tap the body of the instrument, play a loud sustained chord or a soft harmonic glissando?
Improvisation, at least in this context, means they don't have to worry about playing wrong notes, so they are free to explore sounds and ideas. Using the Eventide H9's array of effects, it's easy to create a horror movie soundtrack, thunderstorm or explore the outer reaches of space!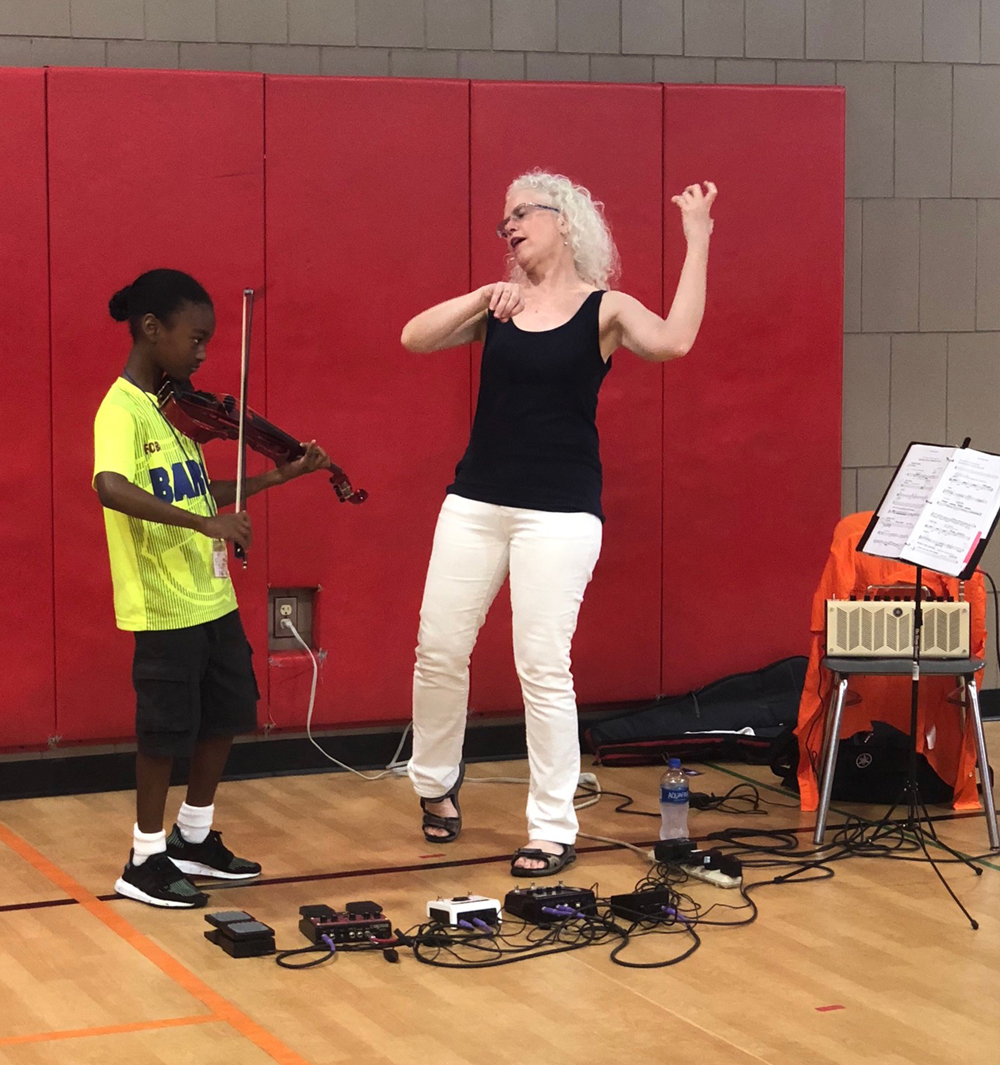 After school and summer music programs such as NYC's Harmony Program invite guest artists to expose students to material beyond their core curriculum. (This young guy was so excited with the sounds he made, that he did a little dance before sitting down!)
The H9 is a great tool to demonstrate ways of incorporating live performance with software technology. When I was invited to the vs. Interpretation Festival in Prague, Czech Republic, to premiere my multimedia/multichannel audio production "Dreaming in Sound" (more about this in an upcoming post) I co-presented a workshop on multi-channel sound technology with Software/Art Director Tommy Martinez.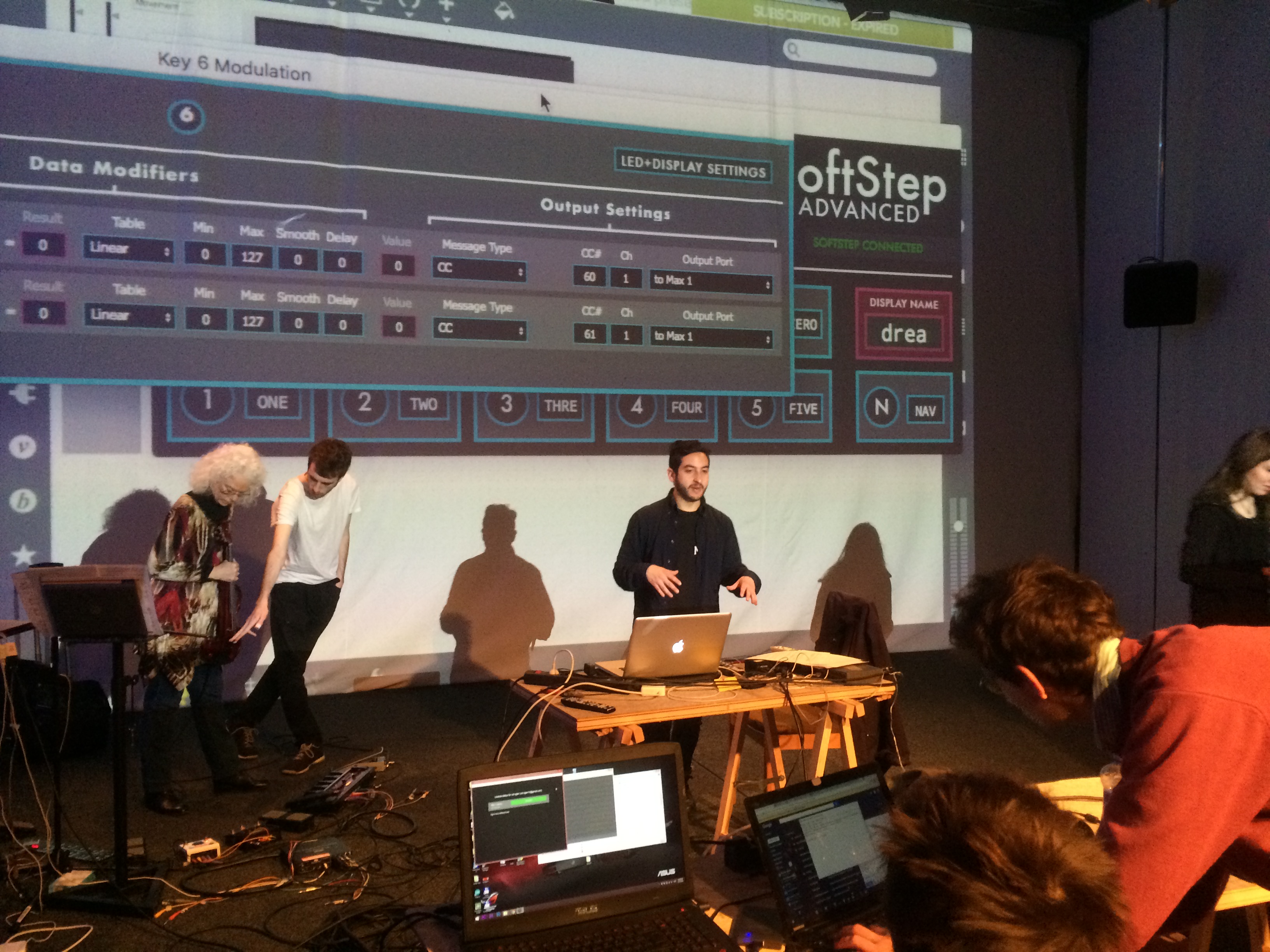 Interactive Multi-Channel Sound Technology workshop at the Institut of Intermedia (Prague, Czech Republic)
When I presented my "The Power of Strings: Plugging In!" workshop at The Juilliard School, the professor was the first to take the electric viola for a spin plugged in to the H9. To the delighted amazement of her students, she began by playing a classical composition and then kicked in the ModEchoVerb algorithm which propelled the sonata into sonic orbit!
Viola student Lauren Siess took naturally to the electronics, adding "I have often felt that improvisation influences my classical playing, but adding effects pedals adds a whole other level of sounds and textures, further inspiring the colors I look for with classical playing."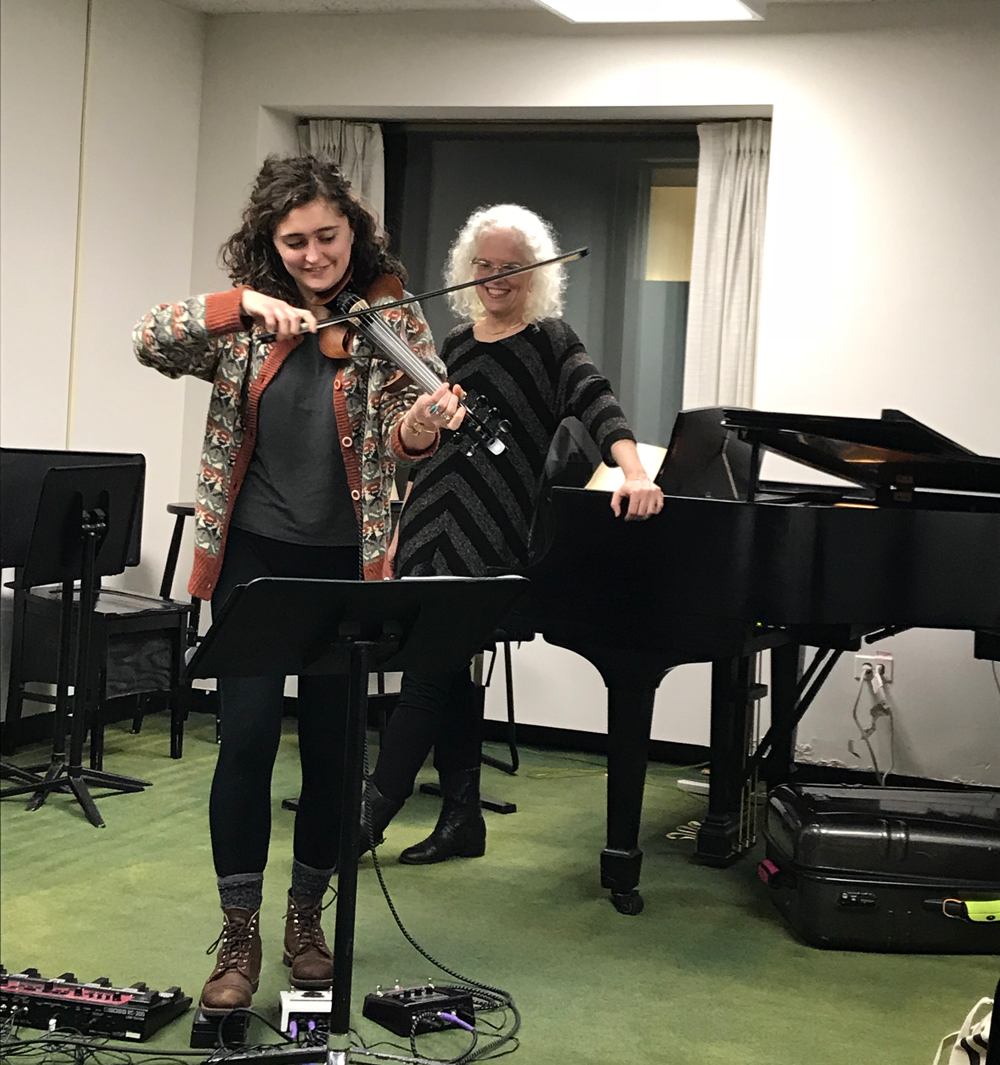 "I found that "plugging in" opened up a whole world of improvisation with myself and there were so many sound worlds to explore." - Lauren Siess, Violist, The Juilliard School