For almost 20 years now Umphrey's McGee has been one of the hardest working and most innovative bands in the business. From collaborating with hip-hop artists like Lupe Fiasco and The Palmer Squares to backing up Huey Lewis, the Chicago band both blends and transcends genres. 
Eventide's very own Jesse Christenson and Patrick Flores caught up with the band recently at the Palace Theater in Albany, NY. Playing without lead guitar player Jake Cinnegar (due to illness), saxophone virtuoso Joshua Redman subbed in, providing the heat on a chilly night in New York's capital city.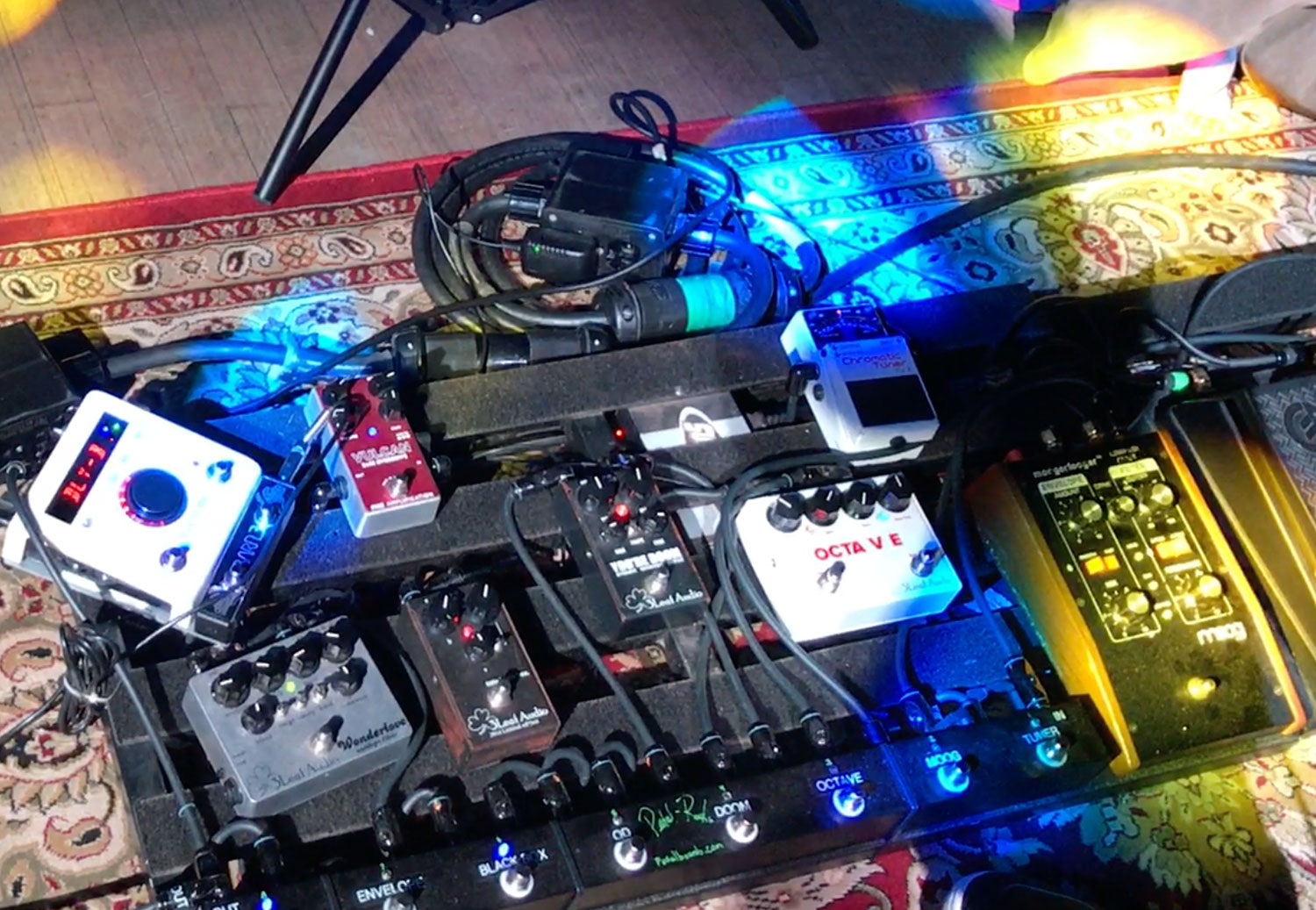 Ryan Stasik's Pedalboard
In addition to assisting bass player Ryan Stasik to dial in some H9 sounds, Jesse and Patrick had the pleasure of meeting with the rest of the band members and watching their unique creative process unfold during sound check. It was clear that even down a man, Joshua Redman and front man Brendan Bayliss would sync up to deliver a great show.  Kris Myers and Andy Farag provided the stellar drums and percussion while Joel Cummins' fingers danced effortlessly on the keys all night.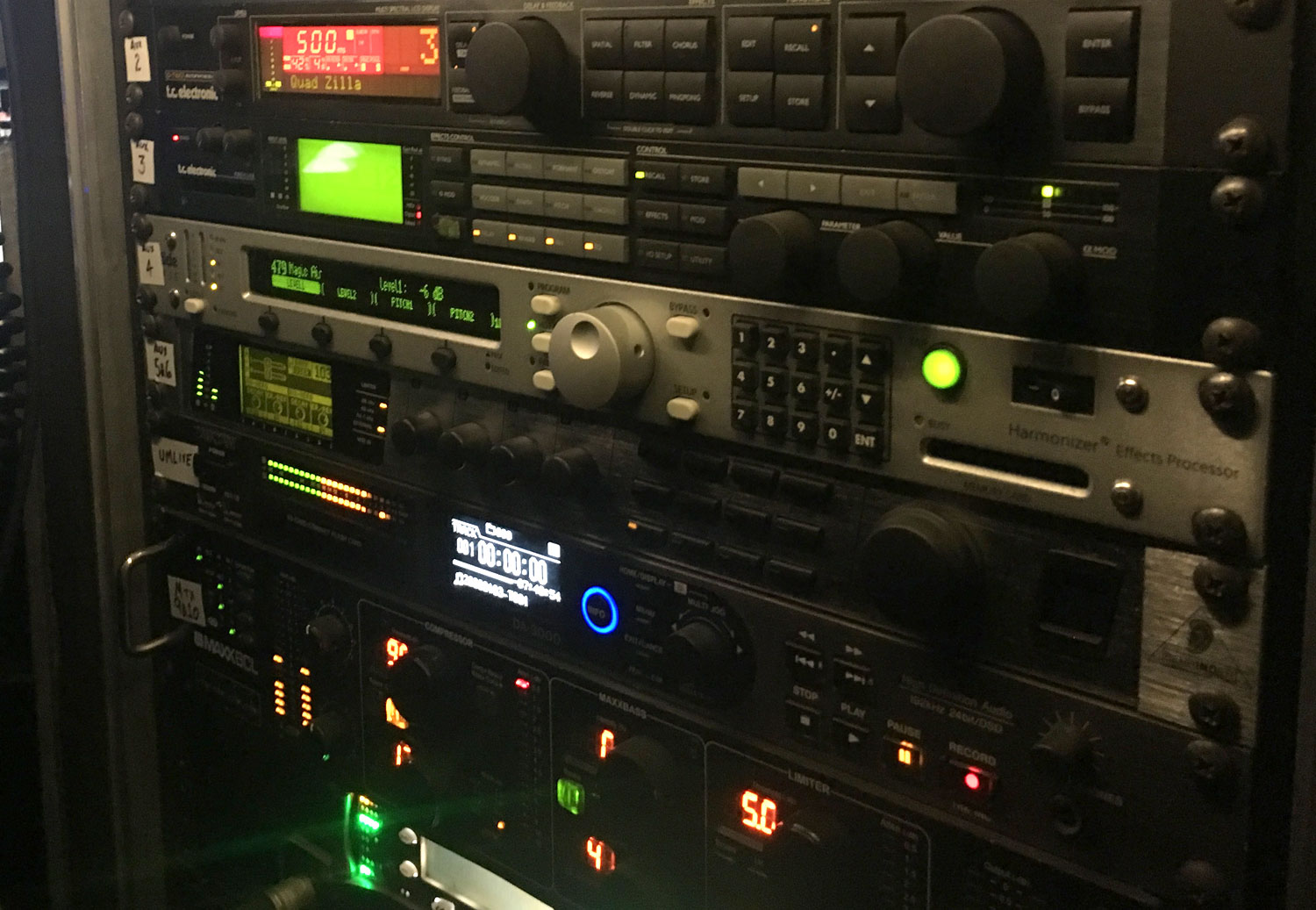 Front of House Set Up includes an Eclipse
Gear Used:
Band: Ryan Stasik (Bass) – H9; Jake Cinnegar (Guitar) – H9; Joel Cummins (Keyboard) – H9
Front of House: Chris Mitchell – Eclipse 
For more information:
Visit Umphrey's McGee's site: http://umphreys.com/