Eventide plugins controls automatically set to zero in Cubase
December 23, 2019 - 09:24 am
Hello, this is my first post in this forum so thank you for this space.
I am having a very annoying bug regarding my Eventide plugins. This happens with both Quadravox and 910. I can insert them in my Cubase 10 sessions without a problem, the plugin opens and it starts working correctly. But as soon as I try to tweak ANY of the controls, the control is automatically irresponsive and it locks at zero, or at the lowest grade in the scale. This is what happens as soon as I try to change any of the plugin's parameters (in this picture I did it to all of them). As soon as I touch any of the faders or the figures, it goes like this: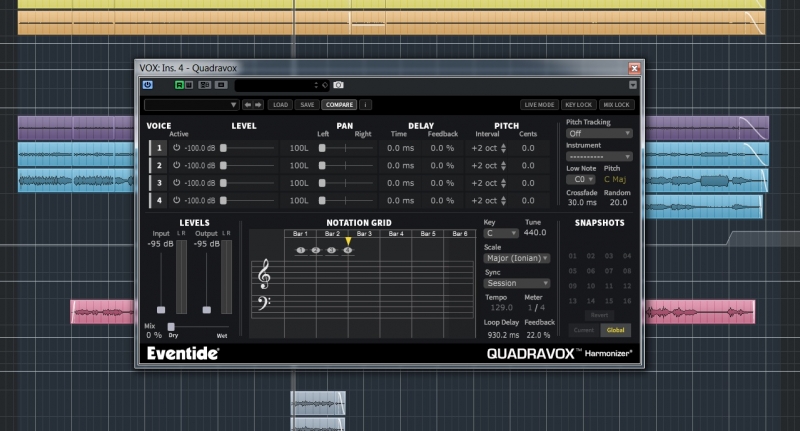 The only workaround that I found is to manually write automatizations. That way, the control locks to wherever I set it, and not to zero. But it is absolutely annoying to not be able to freely tweak the controls so that I can experiment with the sound. This has rendered these plugins virtually useless in my sessions. What surprises me the most is that I haven't found any reports of this happening to other people.
Yes, I have tried reinstalling Quadravox. Yes, both Quadravox and PACE are up to date. Yes, Cubase 10 is up to date.
Any suggestions? Thank you guys, I'm looking forward to adding some harmonizing magic to my tracks but I need to fix this first.
Pablo