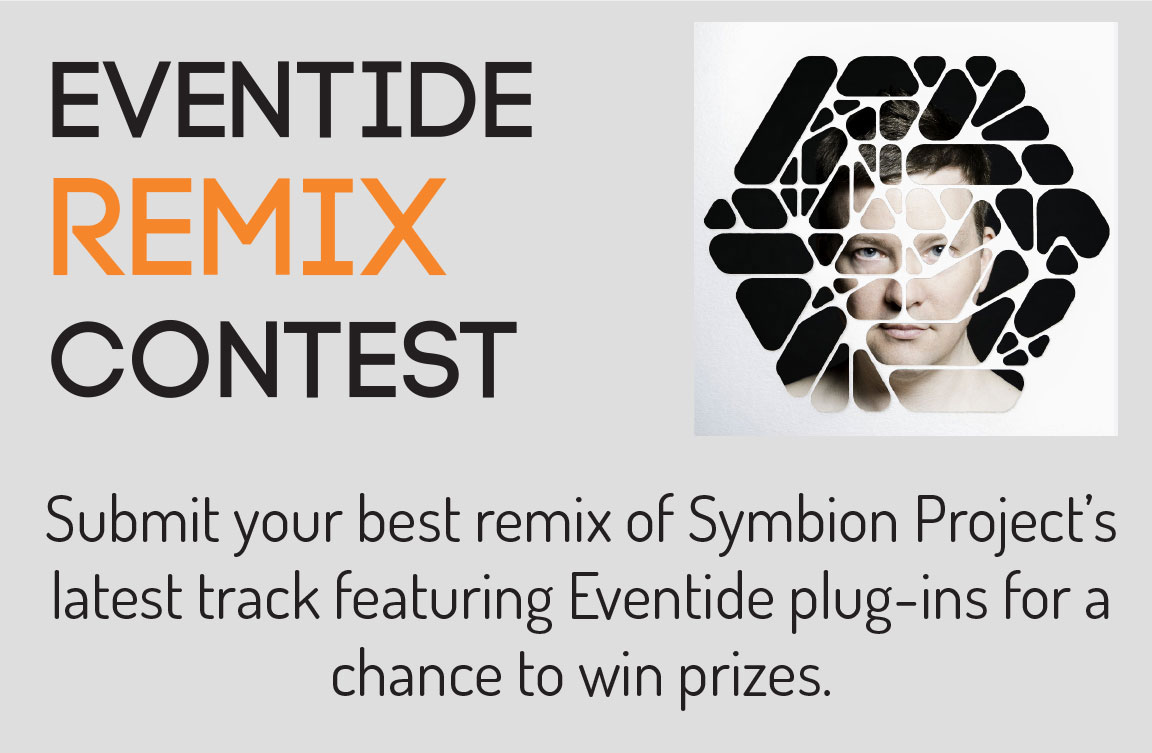 Grand Prize: Glrut
Eventide Swag Bag
Symbion Project's vinyl Album of Semiotic, CD copy of Arcadian (autographed), an Arcadian T-shirt, and an Arcadian lasercut metal logo.
(Over $1600 Value!)
Finalists: Just A Brand, Eric Hausmann, Monea, Yard407music, Kosala Perera
Eventide Swag Bag
Symbion Project CDs including an autographed version of Arcadian and stickers.
(Over $400 Value!)
Winning Entries
About the Artist
Seattle-based songwriter/producer Symbion Project (a.k.a. Kasson Crooker) has been creating eclectic electronic music for the past two decades, ranging from cinematic downtempo to IDM/techno to classical synthesizer music. In addition to founding synthpop legends Freezepop, Kasson is a videogame composer with music featured in interactive music games like Amplitude and RockBand, and is currently scoring the indie-game Shard. Kasson is also passionate about audio technology and has beta tested and built presets for Eventide plugins like Tverb and Omnipressor, in addition to spending a year creating spatial audio experiences for the Microsoft HoloLens. Influenced by acts including Depeche Mode, New Order, Massive Attack, Portishead, Royksopp and Air, Symbion Project strives to define its own aesthetic and songwriting style. Symbion Project is excited to partner with Eventide to create this unique remix contest and hear your creations!
Master Track
On "Beekeeper's Muse" several Eventide plugins were used. Most significantly a lovely sweeping filter delay is on the lead verse vocals, Tverb lightly on the chorus vocals as well snare tracks and several percussion tracks. The Soulby Atmegatron synth was tracked through an Eventide Space helping to create some dark atmospheric sounds.