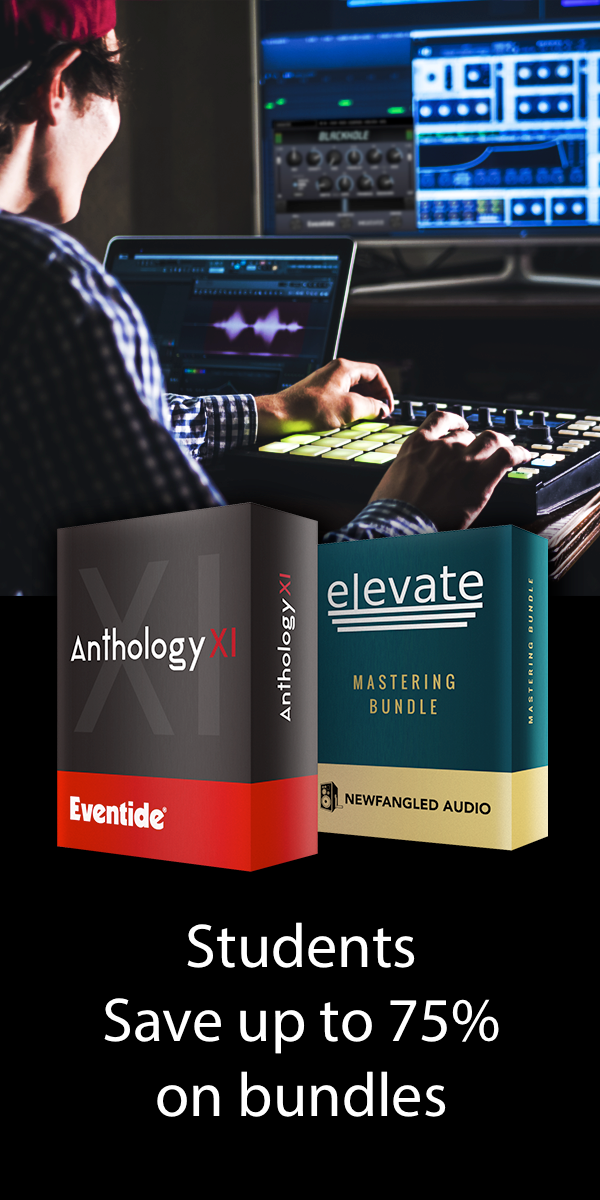 Eventide offers an academic discount toward the purchase of our award-winning plug-ins. Please fill out the form below and provide identification proving that you are an educator or enrolled as a full-time student. Upon approval, you will receive a link to purchase. All educational purchases require verification. Please allow up to 48 hours. 
Get Anthology XI for $499 
Anthology XI is a complete bundle of every Eventide plug-in based on over 45 years of Eventide iconic studio gear. The bundle includes 23 plugins.
Or Save 50% on the following products:
Blackhole
Elevate
EQuivocate
Physion
H3000 Factory
H3000 Band Delays
H910 Bundle
Instant Flanger MK II
Instant Phaser MK II
MangledVerb
Octavox
Precision Time Align
Quadravox
Tverb
UltraChannel
UltraReverb
UltraTap
SP2016 Reverb
Punctuate
Saturate
Crystals
CrushStation
Rotary Mod
MicroPitch
Spring