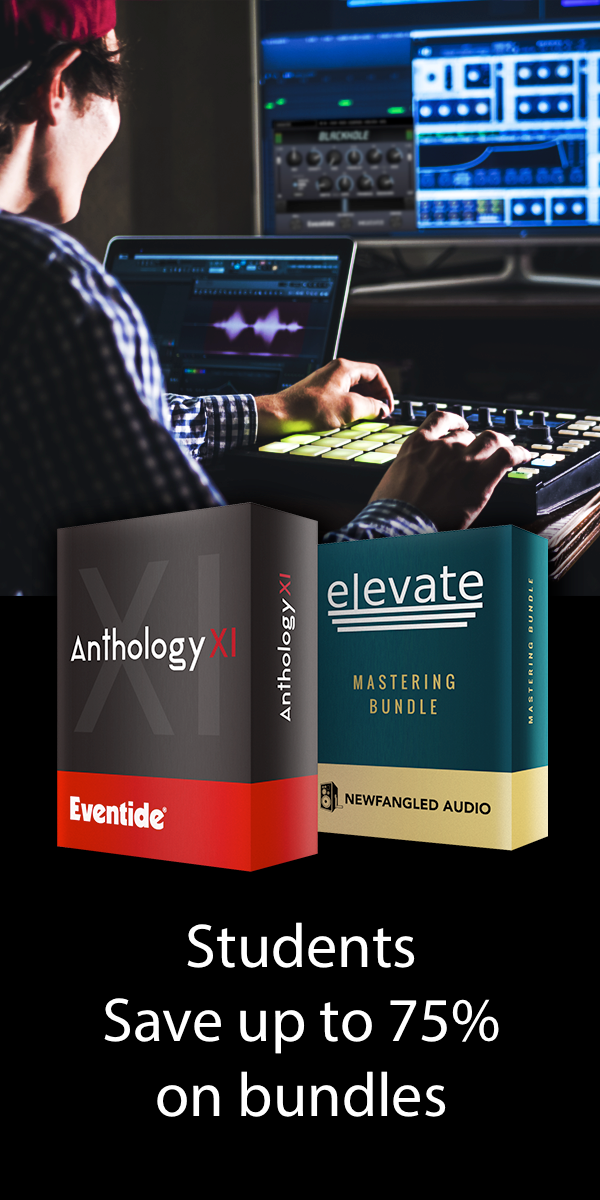 Eventide offers an academic discount toward the purchase of our award-winning plug-ins. Please fill out the form below and provide identification proving that you are an educator or enrolled as a full-time student. Upon approval, you will receive a link to purchase at a discount. All educational purchases require verification. 
Get Anthology XI for $499 
Anthology XI is a 23 plug-in bundle based on over 45 years of Eventide iconic studio gear. 
Save 50% on the following products
H910 / H910 Dual
Omnipressor®
Instant Phaser Mk II
Instant Flanger Mk II
SP2016 Reverb
H3000 Factory
H3000 Band Delays
Octavox
Quadravox
Physion
Tverb
UltraChannel
UltraReverb
Generate

H9 Plug-in Series (11 Plug-in Bundle)
Elevate Mastering Bundle (4 Plug-in Bundle)
Ultra Essentials (3 Plug-in Bundle)
Clockworks Bundle

Blackhole
UltraTap
Crystals
MicroPitch
CrushStation
ShimmerVerb
TriceraChorus
Spring
MangledVerb
Rotary Mod
Saturate
EQuivocate
Punctuate