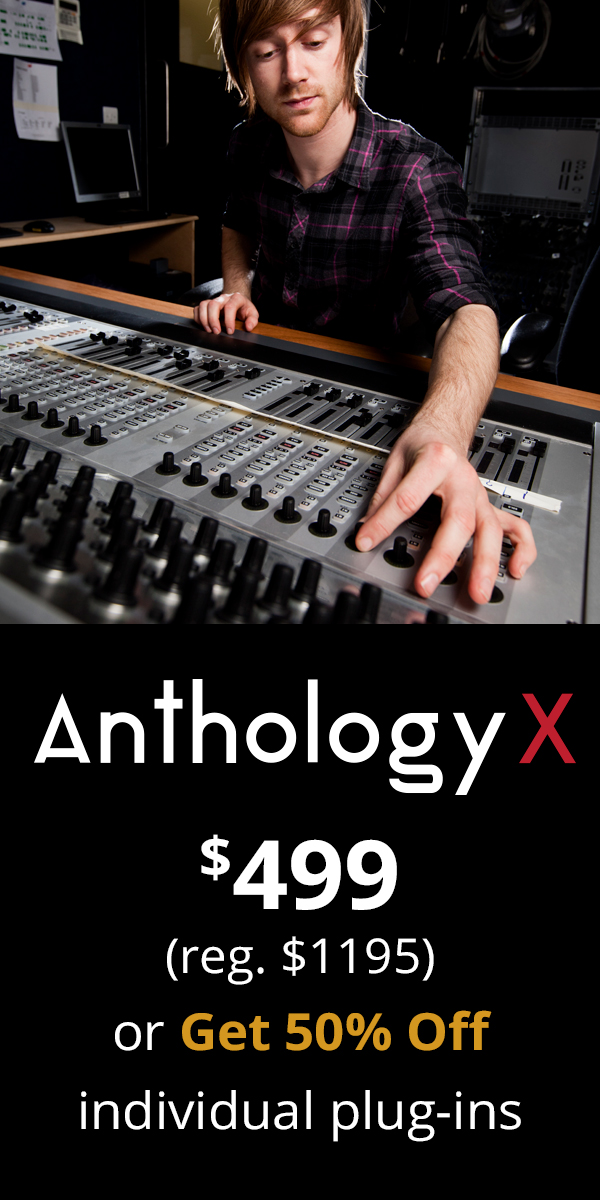 Eventide offers an academic discount toward the purchase of our award-winning plug-ins. Please fill out the form below and provide identification proving that you are an educator or enrolled as a full-time student. Upon approval, you will receive a coupon code toward your purchase of an Eventide plug-in. All educational purchases require verification. Please allow up to 48 hours. 
Get Anthology X for $499
Anthology X is comprised of 17 mixing, mastering and multi-effect plug-ins based on over 45 years Eventide iconic studio gear like the H910 Harmonizer®, H3000 and Omnipressor®. It also includes future classics like UltraChannel, UltraReverb, Quadravox and Octavox.
Save 50% on Individual plug-ins
Get an incredible discount toward the purchase of any individual plug-in including:
Blackhole
Fission
UltraReverb
H910 Bundle
2016 Stereo Room
UltraTap
UltraChannel
Tverb
H3000 Factory
H3000 Band Delays
Quadravox
Octavox
Elevate