Tverb's Meistersaal room simulation is full of character, and being able to sculpt its intrinsic nature in specific ways greatly expands this plug-in's usefulness. 
We just love Laurie Anderson, the revered avant-garde artist, composer, musician and film director. She was kind enough to chat with us about the H910 Harmonizer. A long time user of the original hardware, she was very excited to find out the plug-in was recreated to sound just like the original (glitches and all). 
Reverb as an instrument unto itself might seem far-fetched, but Blackhole fetches far further than your average reverb unit...The sound quality is simply outstanding, all the essential features are there, and it invites a degree of painless creativity that standard reverb units just can't match. 
FOR IMMEDIATE RELEASE
Eventide Teams with Tony Visconti to Create a Powerful New Plugin
Tverb Takes an Iconic Effect to the Next Level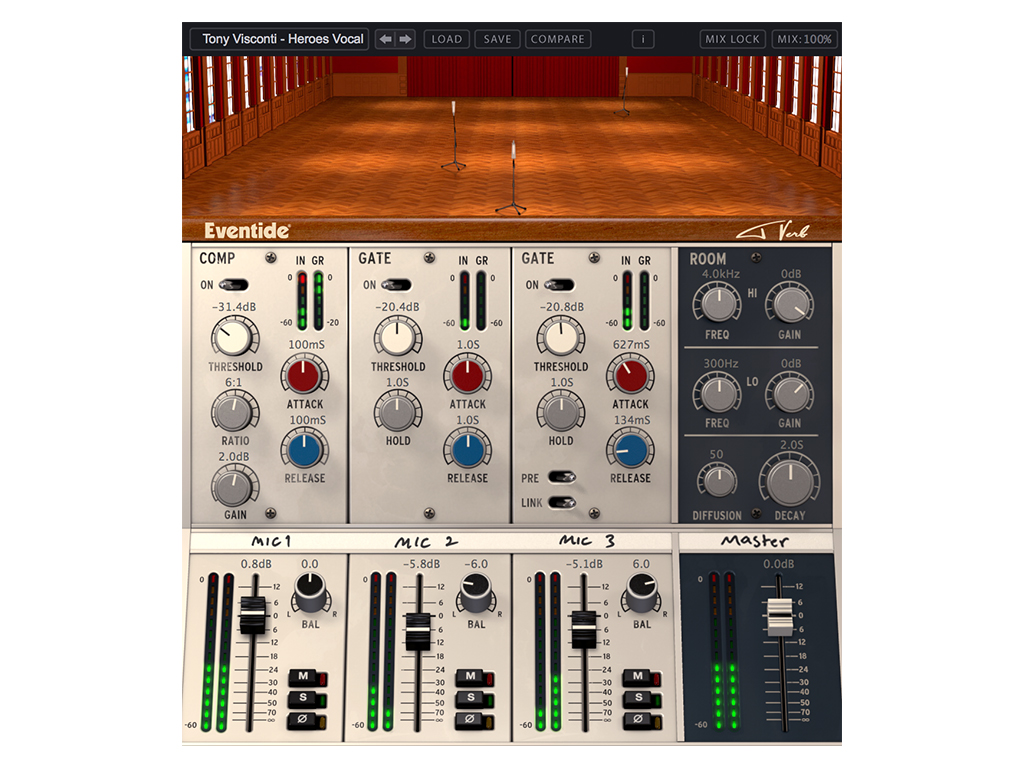 It breaks away from the plate-room-hall-chamber paradigm and brings a single algorithm geared towards making reverbs as big as the cosmos...Blackhole is simply a joy to use.