Rose nails what many guitarists love about analog delay, producing warm, inviting tones that sit prettily alongside your dry signal. Many players would probably choose the Rose over a true analog delay in a blind listening test.
It channels the vibe of a bucket-brigade delay but without the unwanted noise...There's enough tweakability and external controllability to keep the geeks amongst us happy for hours, but at the same time those who just want a really sweet-sounding delay with some useful modulation options won't be intimidated by what they find.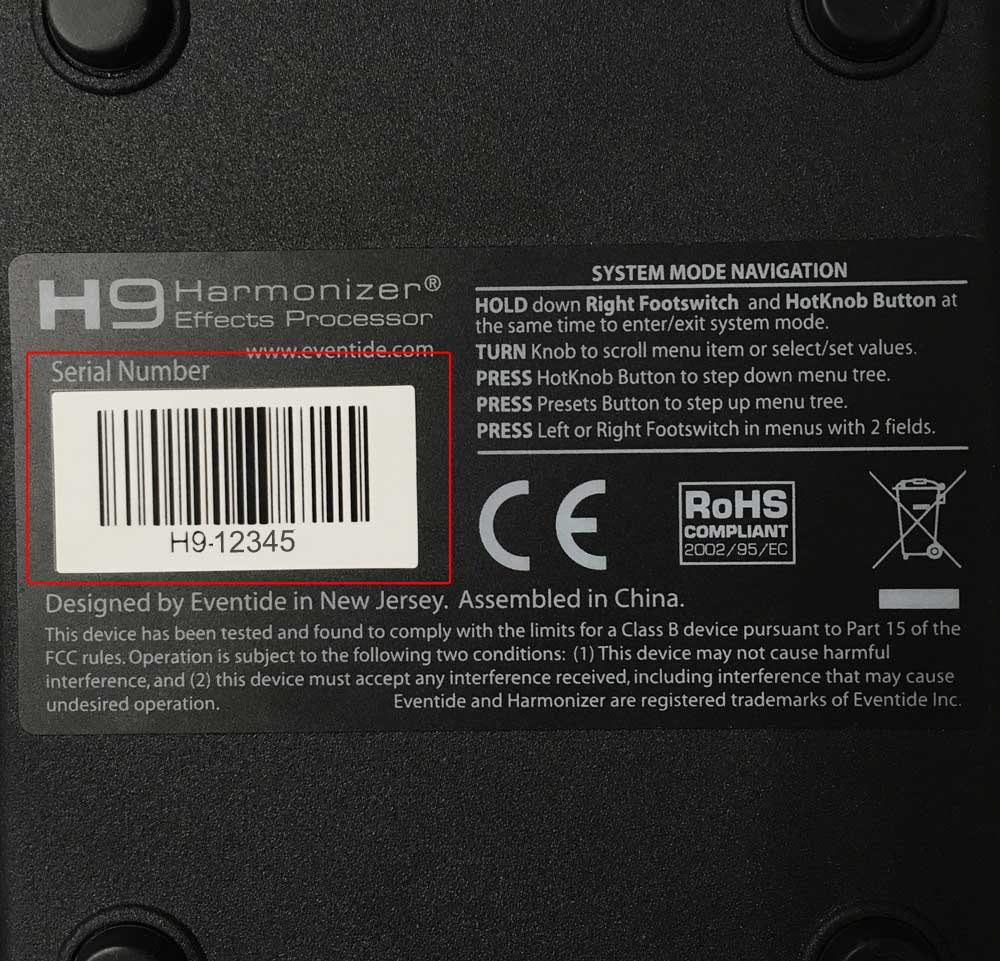 H9 Serial Number on Bottom of Pedal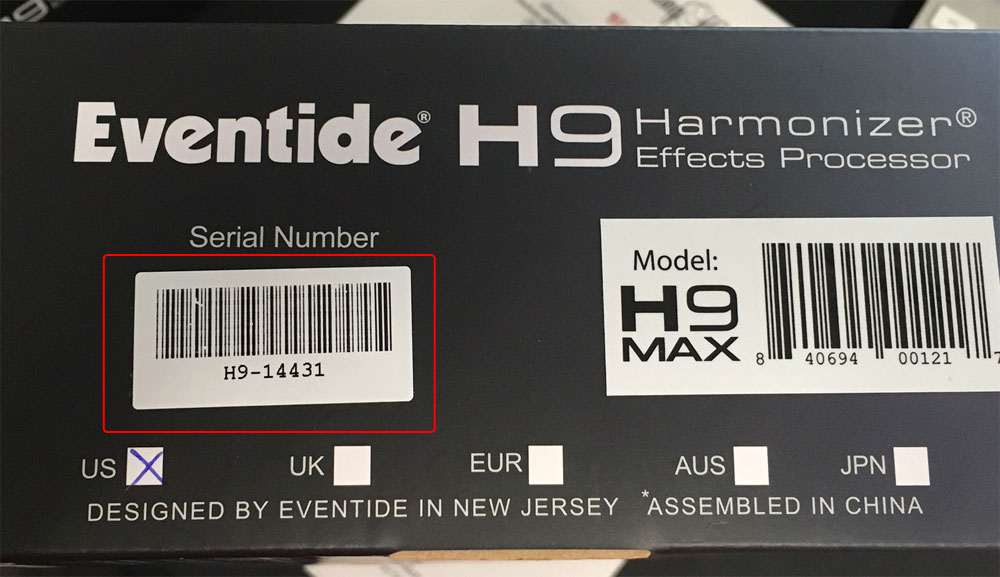 H9 Serial Number on Box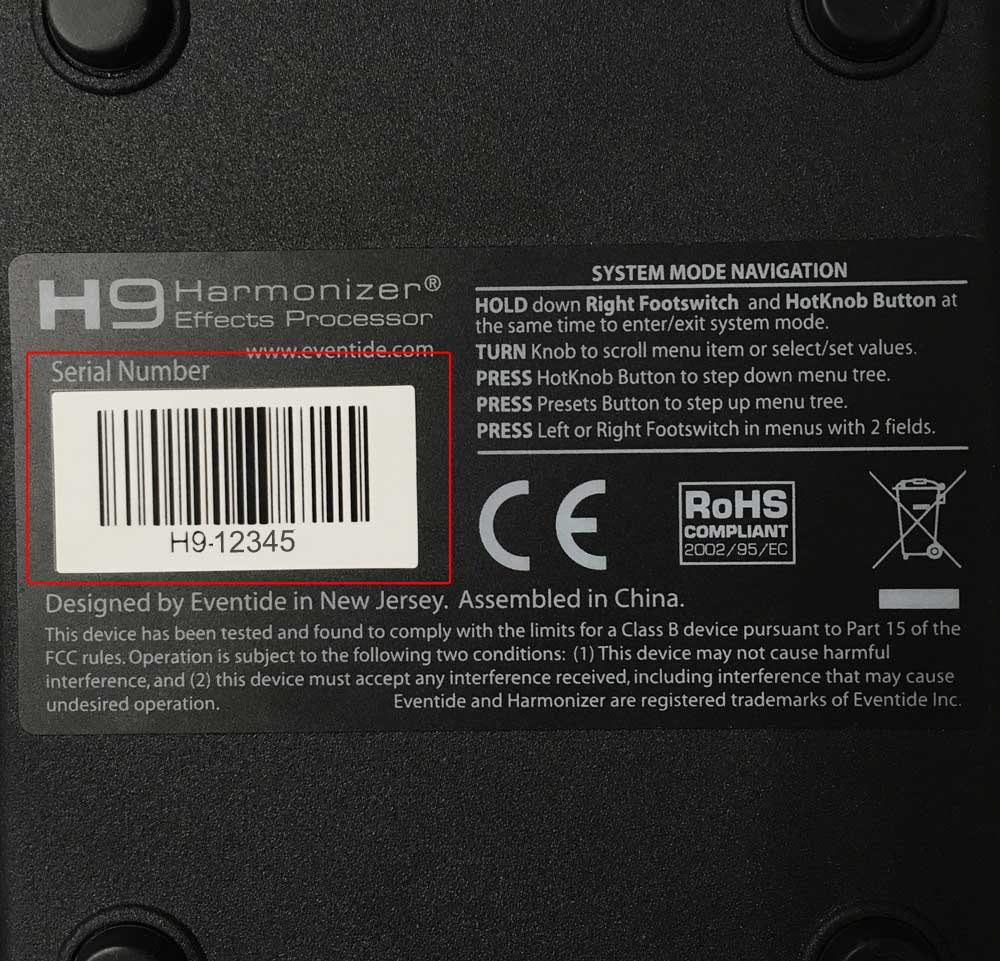 If you purchase a used Eventide stompbox you may encounter an "Invalid Serial Number" error when trying to register the device. This is because the device is still registered to the previous owner.
To change the registration over to your account we will need proof of ownership.
"CrushStation will take you from the depths of molten metal to smooth creamy slightly overdriven tube tones...applications for the H9 Max are unlimited. Being able to ditch my entire pedal board for a single stomp is amazing."
—Bruce G Owens Jr
Guitar Player today announced that the Eventide H9's CrushStation algorithm is the recipient of its 2015 Hall of Fame Maximum Gear award in the Technology category. 
Maximum Gear

The Maximum Gear awards shine a spotlight on the most awesome gizmos we played with this past year. The products could be Editors' Pick Award winners in 2015 (actually, in this case, from the December 2014 issue through the November 2015 issue), and/or devices that also blew our minds with incredible design, superlative value, transcendent craftsmanship, or fun factor.
PRESS RELEASE // FOR IMMEDIATE RELEASE
H9 Gets Dirty
From Eventide Labs, a new Species of Grit – CrushStation – emerges from the slime.