Submitted by

theSteven

on Tue, 2018-12-04 12:34
VST installers should 'remember' the location used to install the plugins.
So when updating or reinstalling that the default location for the installation of the VST is in the previous location.
This is easy to do, numerous other plugin installers do it and I've done it for the programs I've created. For Windows installers - one way is to store the location in the system Registry.
As someone who owns a fair number of your plugins having to change the both the 32 & 64 bit locations for every plugin I'm updating is a pain.
Submitted by

guidozz

on Mon, 2018-03-26 09:31
Hello,
I have all the Eventide plugins and love them and use them all the time,  but there's a specific sound that I get from the MicroPitch algorythm in my Pitchfactor pedal that I am unable to reproduce with any of them. The tales of the delays are particurarily lush when you use pitch and modulation and although I managed to get a resonably similar sound iwth the H3000 plugin, the pedal is still on another level especially once in the mix.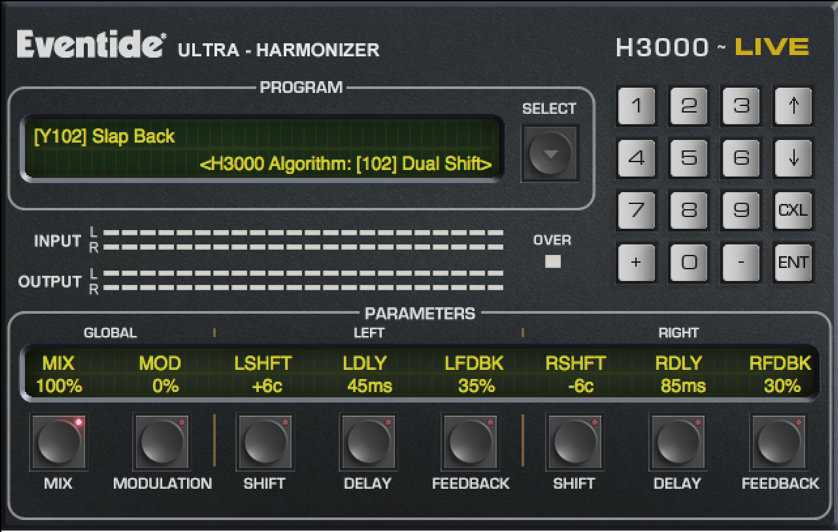 Classic micropitch and delay effects included with V1.5 upgrade
5 Stars. It's so clever that it begs the question: why no one has done this before?... Fission [Physion] is a remarkable plug-in, capable of pulling out tricks that were otherwise very hard to achieve, heavily favouring creativity and experimentation
Little Ferry, NJ — September 19, 2016 — Eventide today announced the sale of Quadravox, a four-voice, diatonic pitch-shifting plug-in available for VST/AU/AAX. Developed using technology from Eventide's flagship H8000FW studio processor, Quadravox includes per-voice controls for delay, detuning, panning and feedback to create everything from otherworldly harmonies to groovy sequences.
...a positively inspirational compositional tool...it's outstanding, working brilliantly on monophonic synths, guitar, piano, drums and pretty much anything else.