Submitted by

jegelie

on Wed, 2018-05-16 15:00
Hi,
I recently bought the Blackhole plugin, it performs magnificent in Apple Mainstage 3.
But when I wanted to use it in my favourite DAW, Ardour, it would not load.
I already informed the tech team of Ardour. The thing is, they need to get to the bottom why exactly this particular plugin will not load. It is not a license (iLok) issue, since other iLok licensed plugins just do load. There is something coded differently than how things are done in other plugins, they presume.
The necessary infos:
Submitted by

didimidi666

on Sat, 2016-09-24 08:14
Hi everyone and first of all, sorry for this long and boring post,
I went through some of the other topics that address the same problem and followed the suggested steps.
Tverb's Meistersaal room simulation is full of character, and being able to sculpt its intrinsic nature in specific ways greatly expands this plug-in's usefulness. 
We just love Laurie Anderson, the revered avant-garde artist, composer, musician and film director. She was kind enough to chat with us about the H910 Harmonizer. A long time user of the original hardware, she was very excited to find out the plug-in was recreated to sound just like the original (glitches and all). 
...If you're looking for a reverb that gives you high-quality algorithms, impressive flexibility, and a built-in stereo delay and compressor, not to mention a huge selection of presets, it's an excellent choice. 4.5 Stars out of 5.
Reverb as an instrument unto itself might seem far-fetched, but Blackhole fetches far further than your average reverb unit...The sound quality is simply outstanding, all the essential features are there, and it invites a degree of painless creativity that standard reverb units just can't match. 
FOR IMMEDIATE RELEASE
Eventide Teams with Tony Visconti to Create a Powerful New Plugin
Tverb Takes an Iconic Effect to the Next Level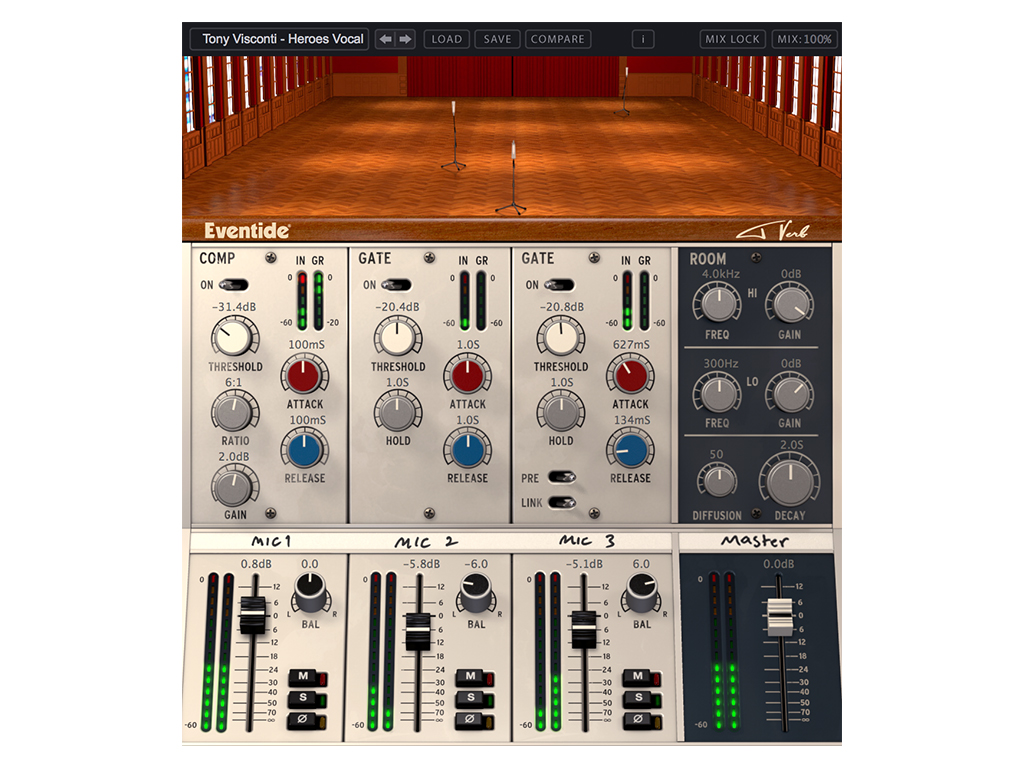 It breaks away from the plate-room-hall-chamber paradigm and brings a single algorithm geared towards making reverbs as big as the cosmos...Blackhole is simply a joy to use.