My 1745M is, first, plugged into a Furman AR-15 Series II AC Line Voltage Regulator. I then have the AR-15 plugged into a Furman PL-PLUS Series II Power Conditioner, in an effort to properly safeguard all of the vintage components inside against both sudden voltage spikes and minor power level fluctuations- a luxury I'm relatively certain it did NOT have in its past role. This 1745M was purchased by Mr. Bill Aucoin, the manager for the band, KISS, back in the '70s, specifically for bassist Gene Simmons. It only toured the world between '77/'78, being used a scant 105 times (including pre-tour rehearsals). It can be heard in the 09/01/77 & 09/02/77, Houston, TX, and 12/20/77, Largo, MD, concert videos, during Gene's "God of Thunder" bass solo. It is my intention to offer this jewel to established '77/'78-era KISS tribute bands who want to add that extra touch of sonic realism to their live shows. Both the 1745M and I currently reside in northeastern New Jersey.
The piece of tape next to the power switch shows, what I think are, settings notes used for, I believe, the pitch change module's Pitch Ratio rotary knob.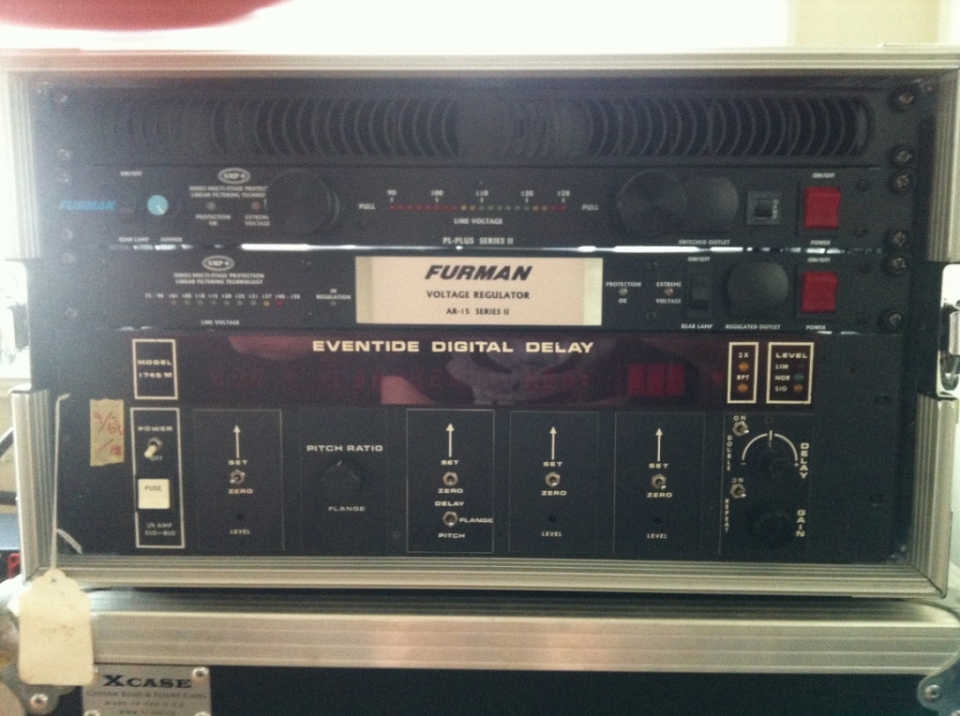 ---
All lit up. All the module LEDs still roll. The '2X' and 'RPT' LEDs still work. No idea as to the 'LEVEL' section LEDs yet.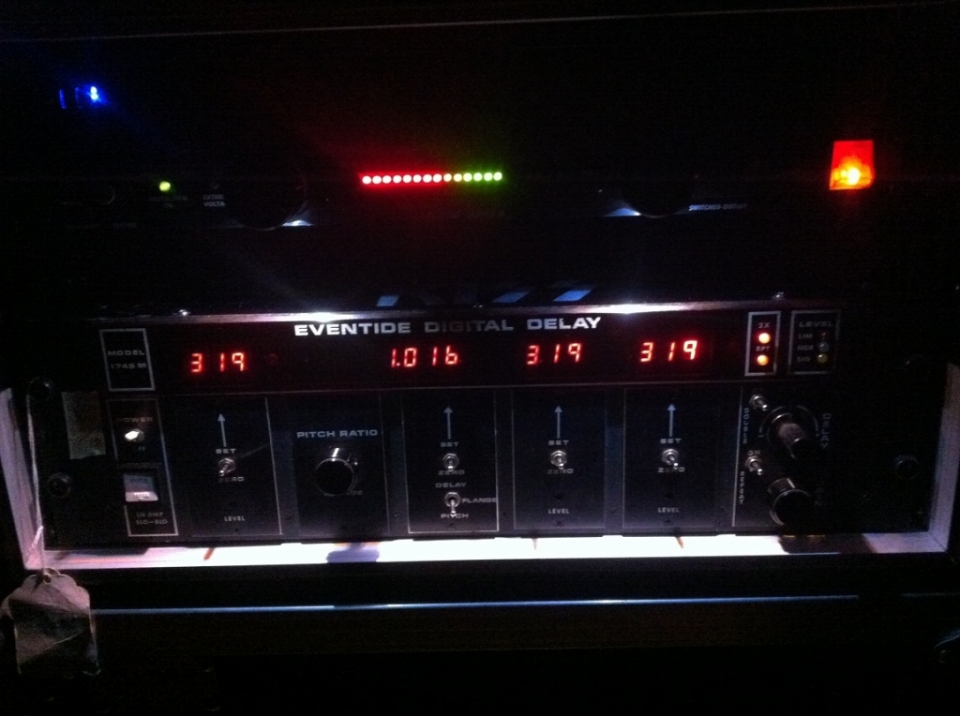 ---
The writing on the tape above output xlrs 1 & 2 reads 'DELAY', and then 'PITCH' is written above output xlr 4. The yellow tape indicates unused output xlr 3. Output xlr 5 is another delay. KISS' inventory barcode sticker is next to the serial plate.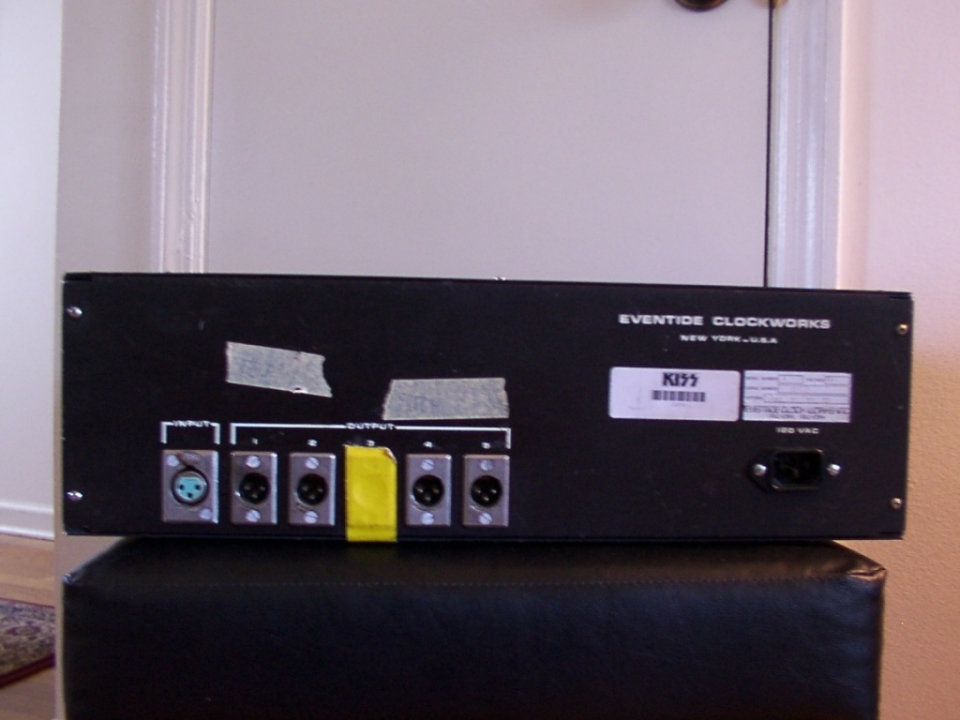 ---
What I saw when I first plugged the 1745M in, and powered it up.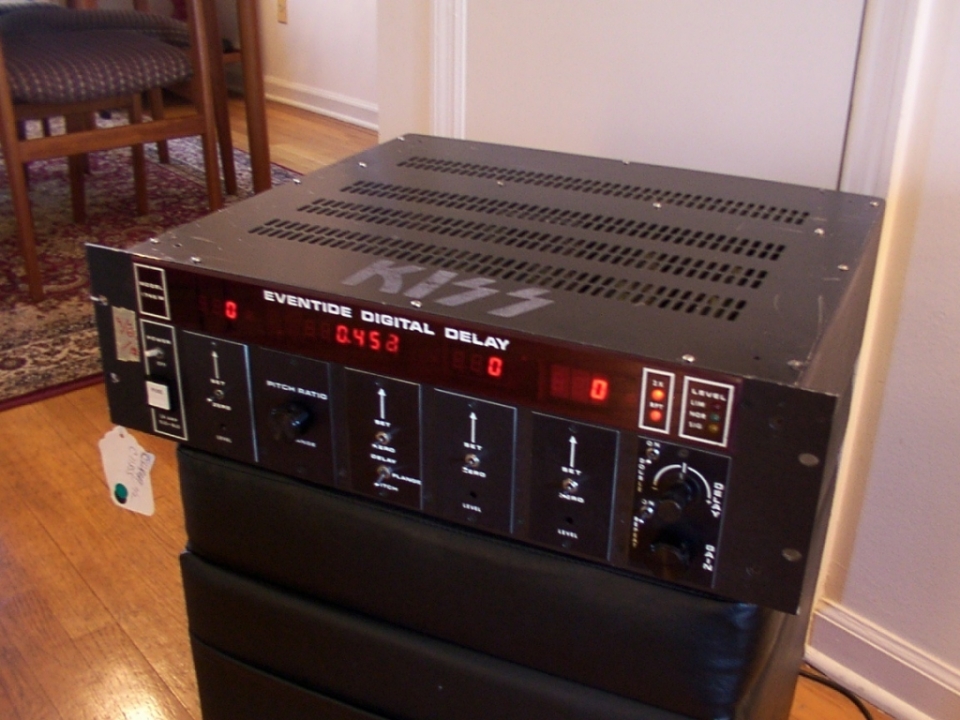 ---
The cover of KISS Quarterly, Issue# 3, and a portion of the article, written by Jeff Suhs, (page 15) specifically mentioning this 1745M.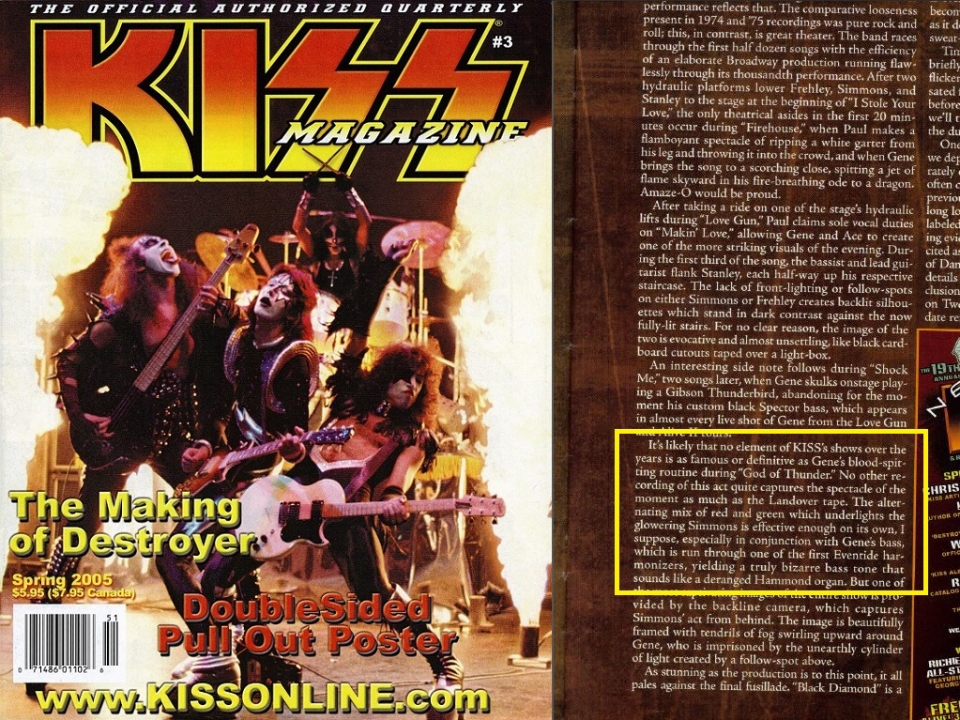 ---