October 10, 2015 at 3:44 am
#140974
Tevilspek
Participant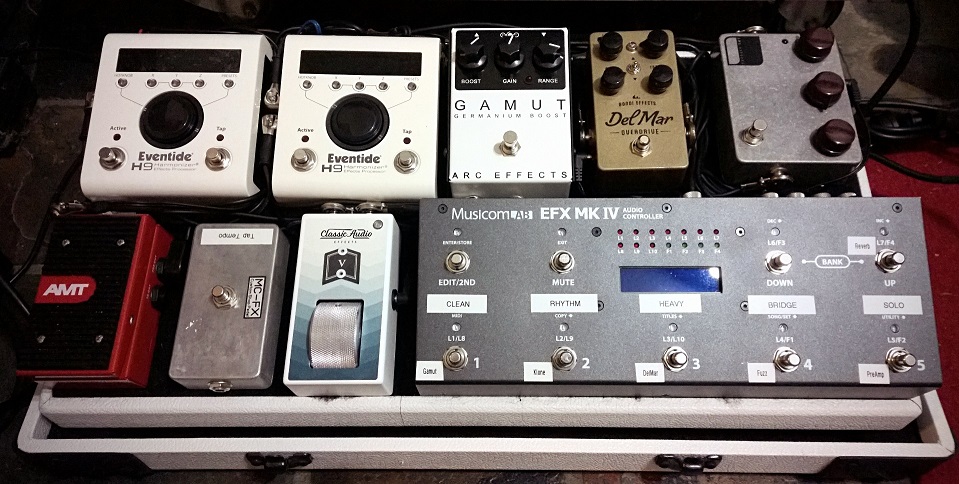 I'm using an AMT expression pedal with my two H9s.
I didn't even realise there was an issue to be honest. It works fine for me, as far as I'm aware..
I build a Y splitter cable to run from the one expression pedal to both H9s.
My only complaint about the AMT is that it's nowhere near as precise and smooth as some of the higher end ones, and it has some 'creep' when I rock it back to full heel (as in it moves a little, so if I want to go to 0 mix, it will sometimes creep forward to 5-10 (out of 100) and give me a little delay etc).
This hasn't been a huge issue so far, and I could investigate the pedal itself, tighten things up I guess.
All in all, it's super compact and does the job perfectly for me!
(That tap tempo box is just a placeholder until my fuzz arrives. Ignore it)