andremachado
Member
Mysteriously the alphanumeric keyboard appeared now! lol
I tried several times … I closed the app, I opened it again and the last time, I left a random number in the username. When I came back, the numbers were still there and the keyboard appeared!
I'm trying to login to the app and it's only accepting a number. The alphanumeric keyboard does not appear to enter letters as well.
Is someone having the same problem? Do you know how to solve it?
Android v7.0
App H9 Control v3.2.2
Show More...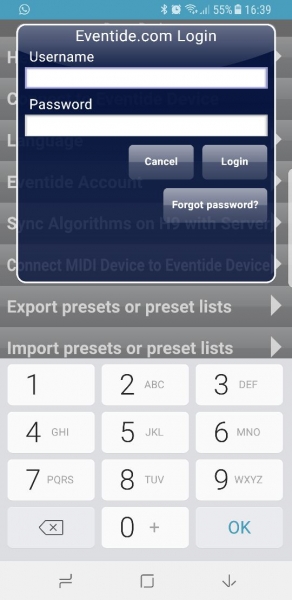 Show Less...