Great sounding plugin… based on a great sounding technique… that works really well on lots of sources.
...If you're looking for a reverb that gives you high-quality algorithms, impressive flexibility, and a built-in stereo delay and compressor, not to mention a huge selection of presets, it's an excellent choice. 4.5 Stars out of 5.
 I already love it...Tverb is a refreshing new look at the making of a plugin for emulating a production technique instead of trying to emulate a piece of gear and I like it for that. The sound quality of Tverb is awesome and sounds so lush. 
Visconti, Eno, and Bowie were known for doing very unconventional things in the studio which is why this plugin has such character. It's interesting to see and hear how a plugin can be inspiring, especially in a world of endless plugins
Reverb as an instrument unto itself might seem far-fetched, but Blackhole fetches far further than your average reverb unit...The sound quality is simply outstanding, all the essential features are there, and it invites a degree of painless creativity that standard reverb units just can't match. 
FOR IMMEDIATE RELEASE
Eventide Teams with Tony Visconti to Create a Powerful New Plugin
Tverb Takes an Iconic Effect to the Next Level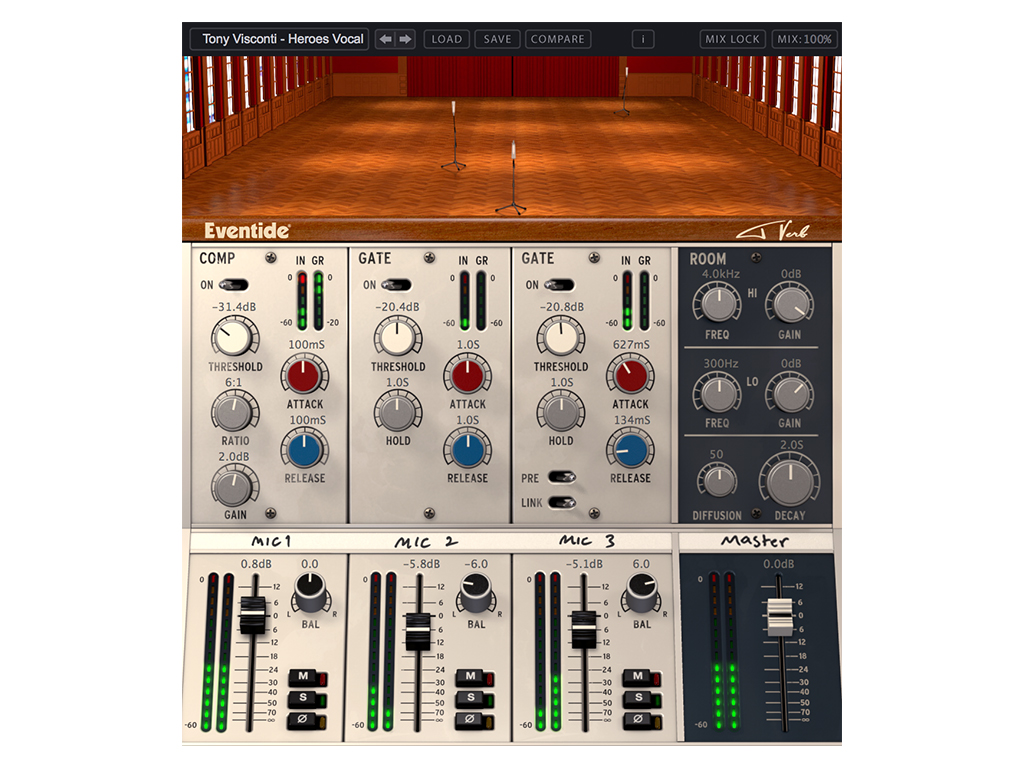 From cavernous depths to huge spaces or otherworldly soundscapes this plugin will take you there in no time and would probably work a treat on a dubstep snare too...and coming from Eventide you know it's got to sound good and it does for sure on most anything you slap it on be it drums, pads or leads.
Release Notes
2.5.0
Added Spring to the bundle
Fix a potential memory leak in AAX versions of Octavox, Quadravox, UltraReverb, H3000 Factory
Updated UltraReverb, Octavox, and Quadravox with retina graphics
Added tail clearing on playback start/stop and plugin bypass/unbypass for delay and reverb plugins (where applicable, subject to host and plugin format support)
Fix occasional installation issue with VC++ distribution
2.3.0