Poppy
Participant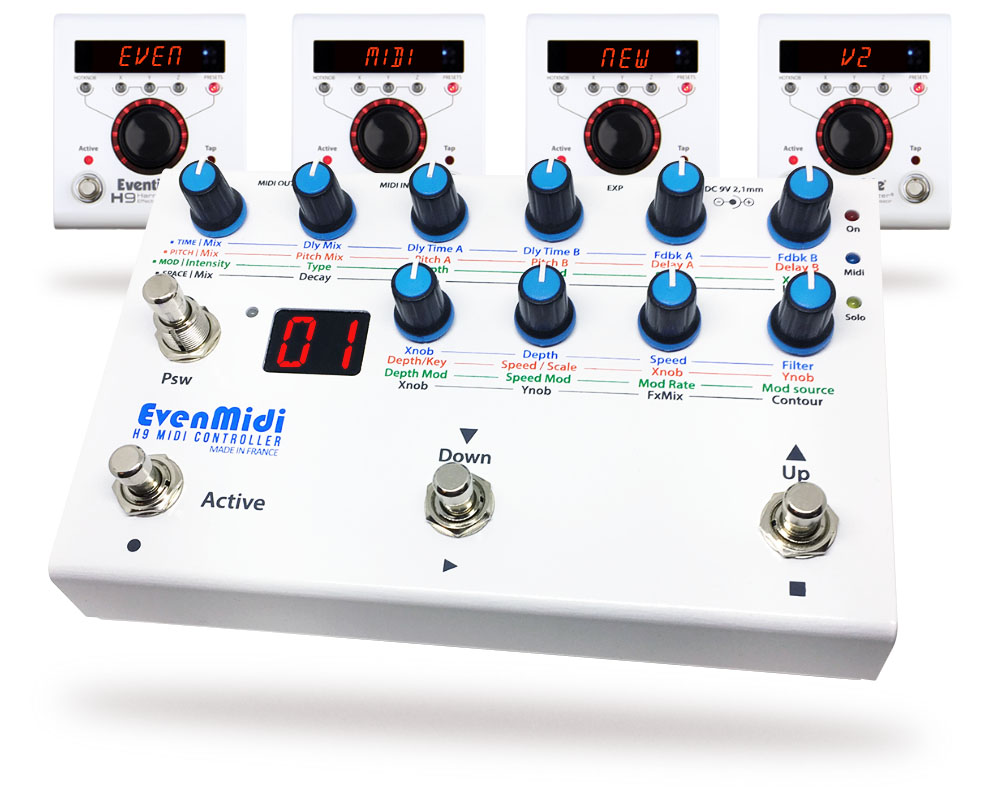 Hello guys let me introduce the new EvenMidi H9 Midi controller 2nd Version
In order to meet user demand, I have modified the controller and added a multitude of features to make it the ultimate MIDI controller.
Show More...
List of new features:
– 2-digit display
– Control of 1 to 4 devices simultaneously or switching from one to the other.
– Scroll presets or use banks behavior (9 banks of 3 presets = 27 presets)
– Pre-configured for working with Eventide pedals (H9-Factors) and Strymon (TimeLine-BigSky-Mobius)
– Can work with any Midi device working with Program change switching
– Customization of the targeted devices (e. g. a whammy or an amplifier) in order to be able to change the preset (via PC), bypass it (via PC or CC) and change its parameters (PitchBend, CC) using the knobs or an expression pedal.
– Customize the 27 presets with the ProgramChange/Bypass/Off/knobs/expression you want for all devices targeted.
– Limit the number of presets to improve comfort on stage
– Pots can be turned on/off
– Fast scrolling presets when holding down footswiches
– Fast enter/exit to the Looper for the H9/TimeFactor and Timeline devices.
– New enclosure
All the best and happy new year 2018
Franck from EvenMidi
Show Less...