A Complete Pedalboard in One Stompbox
The H9 Max Harmonizer® effects pedal is full of Eventide's iconic reverb, chorus, delay, modulation, pitch-shifting, and distortion effects. With the H9 Max, you can evoke the sonic landscape of legendary albums and open the doors to the creation of new sounds never heard before. Faithfully recreate the iconic sounds used by top artists, engineers, and producers such as Steve Vai, Jimmy Page, Frank Zappa, Eddie Van Halen, Richard Devine, Suzanne Ciani, and many more.
The award-winning design of the H9 features a simple, one-knob user interface that allows easy effect editing and preset selection. Two onboard footswitches let you change presets, tap tempo, and bypass with your feet during live performance. The H9 offers studio-quality sound, stereo I/O, and full MIDI compatibility. With the free H9 Control app, you can create setlists, edit and manage presets wirelessly via Bluetooth or USB. The app is available for iOS, Android, Mac, and PC.
Features
The H9 Max can run all of the effect algorithms from our TimeFactor (delay), ModFactor (modulation), PitchFactor (pitch shifting), and Space (reverb) pedals as well as some created just for the H9.
True analog bypass
Real-time MIDI control
Power supply included
MIDI via DIN and USB
Fast and accurate tuner included
Expression pedal and AUX footswitch input
Sync to the beat with tap tempo or MIDI
Algorithms
Preloaded with 52 effect algorithms and 99 presets. Over 500 presets are available via the H9 Control app.
H9 Exclusive Effects
UltraTap
Resonator
EQ Compressor
CrushStation
SpaceTime
Sculpt
PitchFuzz
HotSawz
Harmadillo
TriceraChorus
Reverbs
Shimmer
Hall
Blackhole
Spring
Plate
Room
MangledVerb
Tremoloverb
ModEchoVerb
DualVerb
DynaVerb
Reverse Reverb
Pitch Shifting
Crystals
H910/H949
Diatonic
MicroPitch
Quadravox
PitchFlex
Octaver
Harpeggiator
Synthonizer
Harmodulator
Chorus & Modulation
Chorus
Phaser
Q-Wah
Flanger
ModFilter
Rotary
TremoloPan
Vibrato
Undulator
RingMod
Twin Delays
Tape Echo
Vintage Delay
Digital Delay
Mod Delay
Ducked Delay
Band Delay
Filter Pong
MultiTap
Reverse
Looper
H9 Control
The H9 Control app provides remote control access to all Eventide effects pedals. With H9 Control, you can manage parameters, presets, and settings with an easy-to-use interface. Get instant access to over 500 presets that push the boundaries of delay, reverb, pitch-shifting, modulation, distortion, and more. H9 Control is available on Android, iOS, Mac, and PC.
Awards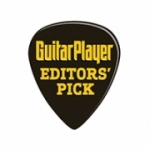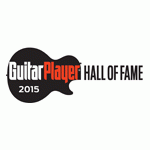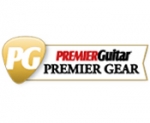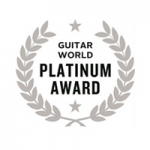 Artists Using H9 Max
Brad Whitford
Aerosmith, Whitford St. Holmes
Carl Broemel
My Morning Jacket
Chris Traynor
Bush, Blur, High Desert Fires
Doug Wimbish
Living Colour
Dweezil Zappa
Dweezil Zappa Plays Frank Zappa
J.C. Losada
Carlos Santana, Jon Secada, Shakira, Ricky Martin
James "Munky" Shaffer
Korn
Jean Luc Ponty
Jon Anderson, Allan Holdsworth, Bela Fleck
Joel Hamilton
Tom Waits, The Black Keys
Specifications
600K ohms (mono or stereo)
Recommended Load Impedance
9V DC 500mA, Center positive (+), 5.5mm/2.5mm jack
English: 5.25″ (H) x 4.65″ (W) x 1.96″ (D)
Metric: 133 (H) x 118 (W) x 50 (D) mm
1.53lbs, 0.7kg / Retail box 3 lbs, 1.36 kg